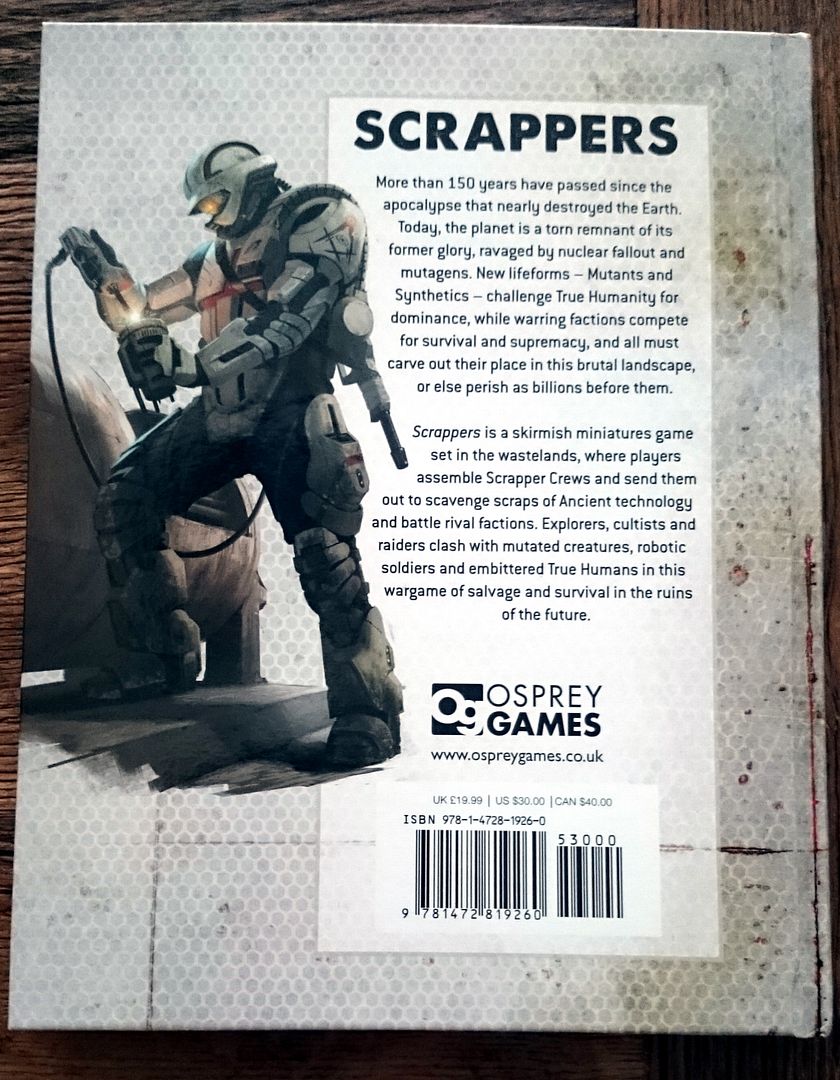 Earlier this week I received a review copy of the upcoming "Scrappers: Post-apocalyptic skirmish wargames", a post-apoc game written by Robert Faust and Andrew Davies and published by Osprey Games.
Robert Faust has previously written the historical skirmish game
Brink Of Battle
, and both authors have also collaborated on the fantasy themed Brink of Battle spinoff
Epic Heroes
. "Scrappers" is pretty much a progression based on the same rules system, though with a post-apocalyptic theme, cleaner rules and the production values of Osprey Games titles packed into a very beautiful hardback rulebook with artwork matching the quality of Fantasy Flight Games RPG books like Edge of the Empire. You could hardly argue that it is not a very attractive looking package.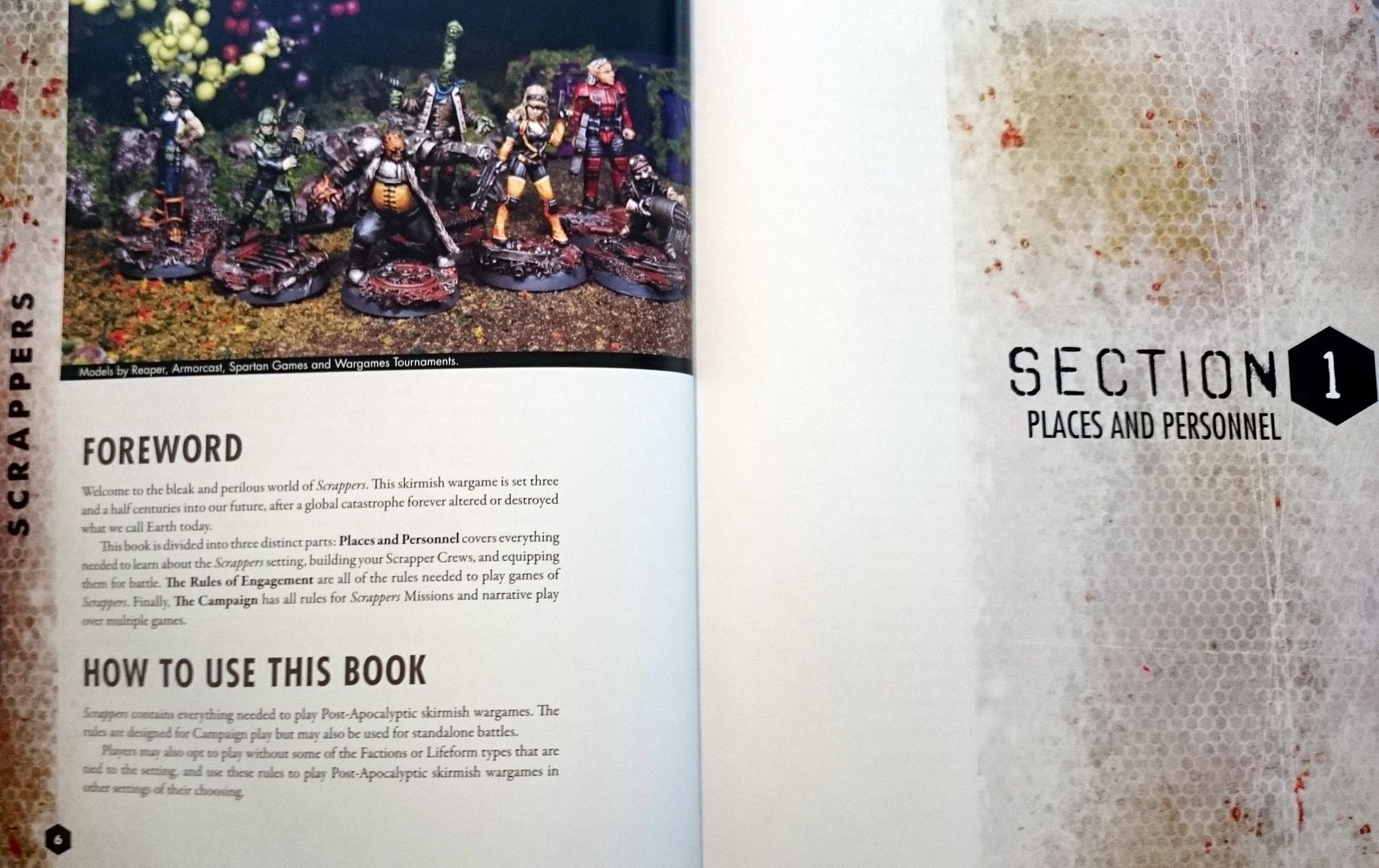 The book is divided into three segments, the first covering the history/background of the world and its inhabitants, descriptions of the factions and the gear you will be using. The far future world of Scrappers is the result of human created AI that turned on its masters, nuclear war, famine and mutations combined with threat of AI synthetic life forms now make up the world where the remaining human survivors struggle for control over scarce resources. The setting in the game is as a result a mix of Fallout, MUTANT, Mad Max and Wasteland. The author does stress that you could skip the presented theme, and use the rules for your own post-apoc setting of choice.