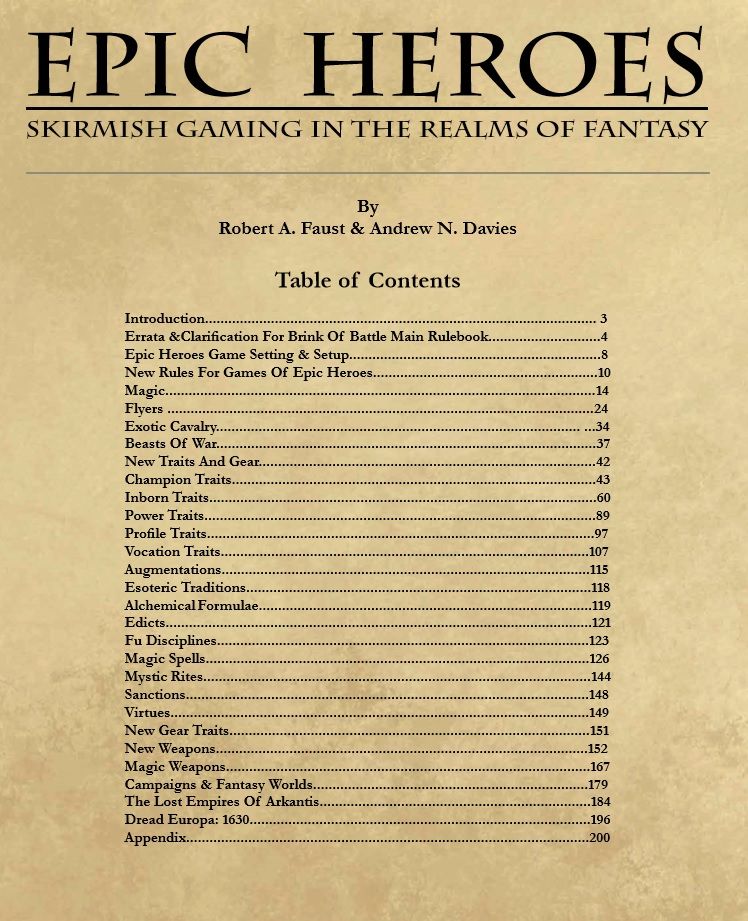 Following the release of Brink of Battle, writer Robert Faust has been busy working on his follow up release and expansion for fantasy themed gaming. The original ruleset works perfectly for recreating pretty much any type of historical force and soldiers for skirmish games but it didn't fully support fantasy settings. 
With the release of Epic Heroes you get indeed a truly Epic expansion book, totaling 223 pages it is 100 pages longer than the core rulebook and filled to the brim with so many new profiles, traits, powers and spells that it is both impressive and overwhelming at the same time at first glance.
Not only does the book burst with content, the production value of the expansion book is also amped up, with full color print, improved graphic style for examples and in-game pictures of a variety of BoB: Epic Heroes games in progress to show off the diversity of the rules.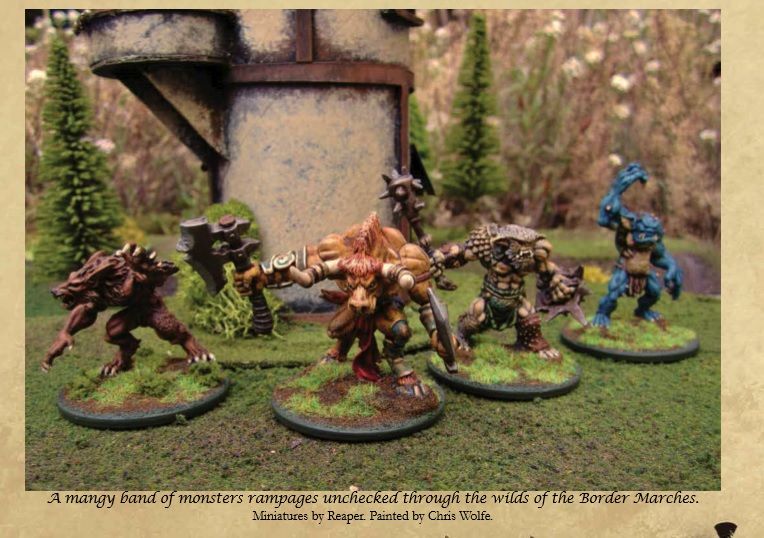 The book starts of by introducing new concepts to the Brink of Battle system. The game still uses the "Period 1,2,3" settings to roughly place your game within a framework for how developed the technology is (roughly translating it the period 1 being sword and sandals, period 2 medieval/renaissance, period 3 early modern/modern). 
This means that a fantasy setting can be placed in a high fantasy world, weird WW2, Victorian horror and modern Lovecraft games and so on. The book is not only "high fantasy" mind you and it's important to stress this fact.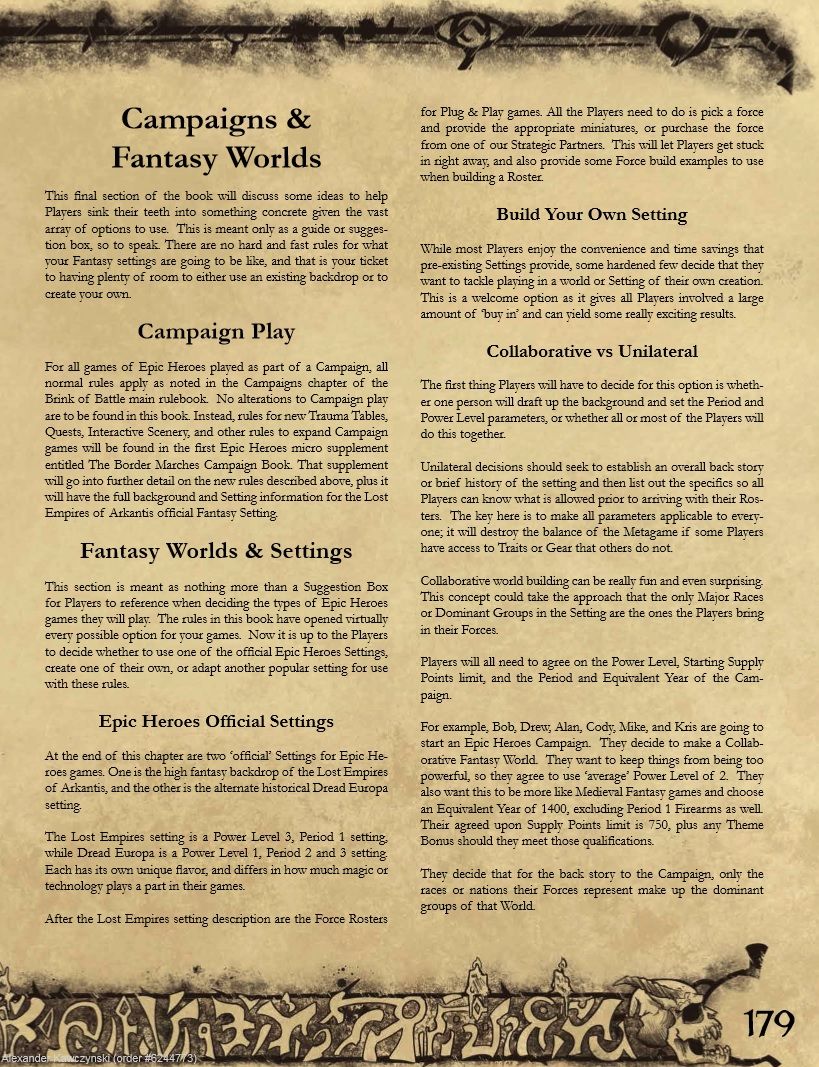 To help players narrow down and highlight the chosen setting for their fantasy games an additional tweak called "Power Level". The game features Power Level 1, 2 and 3 traits, spells, items and powers. Power level 1 games use barely any magic or fantasy elements, and would be perfect for Victorian horror, steampunk and adventure type gaming. Power level 2 is pretty much the default fantasy setting, while power level 3 is high fantasy and includes all types of magic, crazy magical creatures and monsters as well as super powerful traits allowing you to build very powerful characters and monsters.